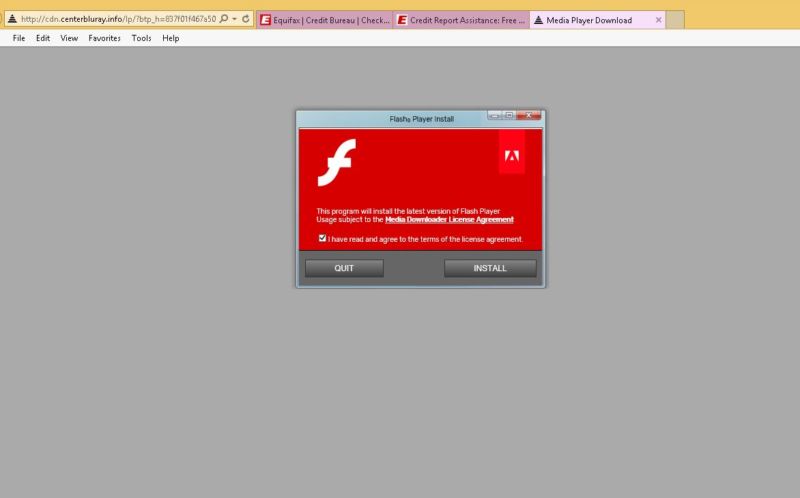 Equifax suffered one of the biggest security breaches in history earlier this year putting 143 million US citizens at risk when attackers exploited a known flaw that should've been patched.
Now, according to Ars Technica, Equifax may have been hacked again. For several hours on Wednesday the site was compromised again, this time to deliver fraudulent Adobe Flash updates, which when clicked, infected visitors' computers with adware that was detected by only 3 of 65 antivirus providers.
The fake Flash installer apparently tricks people into downloading what Symantec identifies as Adware.Eorezo, an adware that inundates Internet Explorer with advertisements.
Just be aware in case you visit Equifax' site and do not click on any random Flash installer or other pop up windows there in the near future.
Sources: Ars Technica  and Engadget