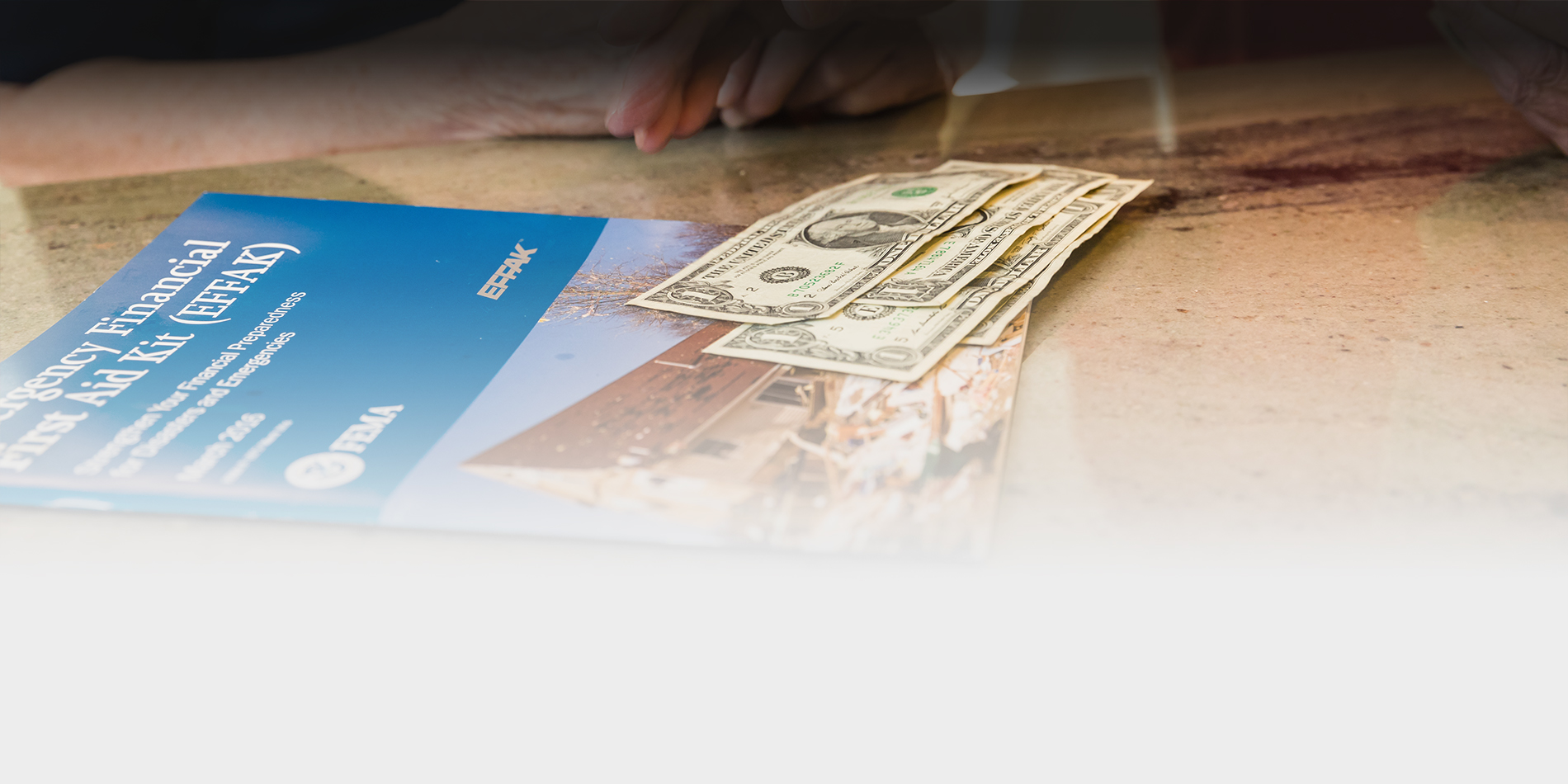 FEMA and the Association for Financial Counseling & Planning Education® (AFCPE®) announced a joint partnership in November 2018 to help improve financial preparedness of individuals and families before a natural disaster.
To help move the nation towards a culture of financial preparedness, the two organizations will work together to develop training, resources, and tools for financial professionals that will help them prepare their clients for emergencies and disasters.  These resources help encourage people to financially prepare for disasters by saving for emergencies, maintaining adequate insurance for potential hazards, safeguarding critical documents, and more. 
Once completed, the training will be available to financial professionals throughout the country. The goal is to educate and help prepare individuals and families who may not otherwise have access to this type of information.
Any kind of emergency can put stress on people's financial situation. Whether it's a broken down car or a major natural disaster, these events can wreak havoc on our savings. FEMA and AFCPE® are helping communities across the country to prepare for those scenarios and build financial preparedness for all. As a nation, the more financially prepared we are, the more resilient we will be in the face of disasters.  Emergencies happen, but we don't have to be caught unprepared.
For more information about financial preparedness, visit www.ready.gov/financial-preparedness where you will find the Emergency Financial First Aid Kit (EFFAK), a joint publication from Operation Hope and FEMA that provides tips on how to reduce the financial impact of disasters.
Also watch this short video explaining 3 easy steps to prepare your finances for natural disasters. (And find a few more links under video too.)
Sources:
AFCPE® guest blog: We Meet You Where You Are: Disaster Preparedness
FEMA guest blog: Resilience Starts with Financial Preparedness