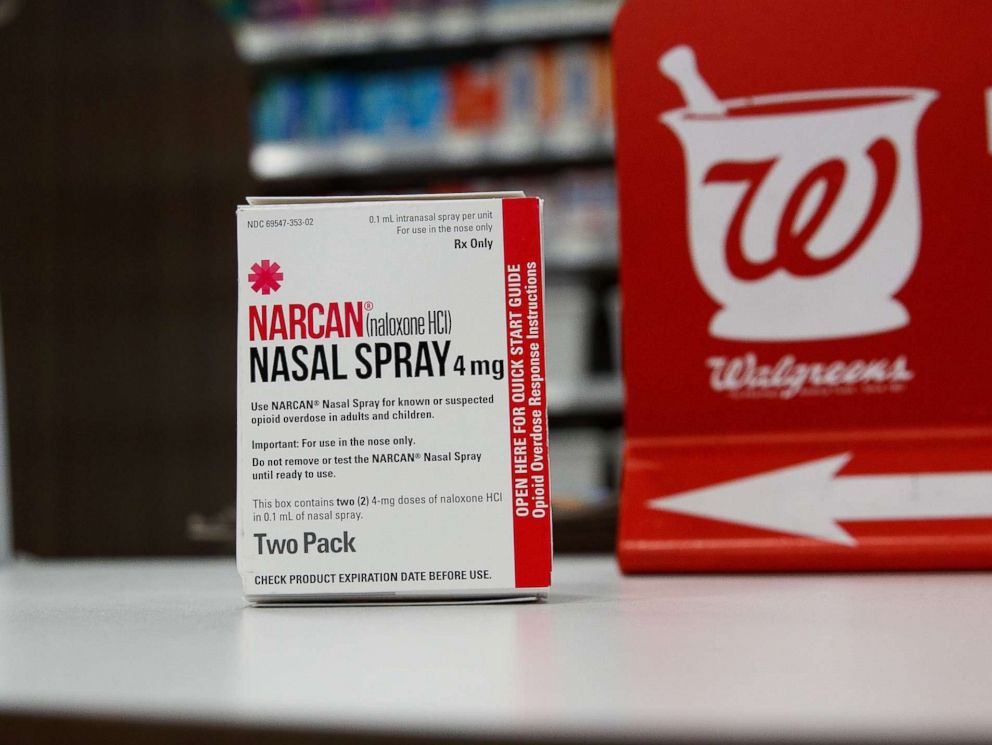 25-Oct-2017 - Walgreens chain will carry a form of naloxone, a drug that can quickly reverse opioid overdoses, in more than 8,000 pharmacies across 45 U.S. states.
Known as Narcan, the drug is administered through a nasal spray and works to counteract respiratory depression, in which a large dose of opioid stops the body's signals to continue breathing. Overdoses from prescription painkillers, heroin and its derivatives cause this frequent cause of overdose death.
AmerisourceBergen, a pharmaceutical wholesaler, has distributed Narcan demonstration devices for free to Walgreens pharmacists so they can instruct patients on how to administer the medication.
The drug will be available to patients and caregivers without a prescription in 45 states. Walgreens said it is "eager and willing" to work with more states to make naloxone easier to obtain.
ABC News chief medical correspondent Dr. Jennifer Ashton said, "I think the risk here is that people could say, 'Will this give people a false sense of security and have them use opioids more if they know that they can use this immediate antidote?'"
But the benefits of making Narcan available on a wider basis, Ashton said, are incredibly important.
"This drug saves lives," she said. "Think of this maybe as defibrillator, EpiPen, another piece of lifesaving medical equipment that probably is going to be pretty widespread now."
The number of overdose deaths involving opioids has quadrupled since 1999, according to the U.S. Centers for Disease Control and Prevention.
The agency reported that 91 Americans die every day from an opioid overdoses.
Ashton said the move by Walgreens shows the U.S. is in a "critical and unstable condition" battling the opioid crisis.
Source: ABC News