Fedhealth Services Corp and U.S. First Responders Association invite you to join us and our partners in our preparedness book projects that benefit first responders, military and veterans.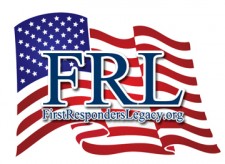 One of our partners with the FSC / USFRA book projects is First Responders Legacy who is inviting first responders and active and retired military to preserve their legacy by uploading memories to a cloud-based platform.
FirstRespondersLegacy.org is free for active duty fire, rescue, EMS, police and military personnel, as well as veterans. Users can upload photographs, voice messages and other content to be delivered at later dates upon the death of the individual.
The site was established by technology company Family Legacy USA and is supported by the United States First Responders Association. "USFRA is proud to partner with Family Legacy USA to spread the word about FRL to our members and fans across the country," said USFRA Vice President Janet Liebsch. "It may give some peace of mind in case they make the ultimate sacrifice." Read more on Newswire or www.firstresponderslegacy.org
Thank you First Responder Legacy for being part of our FSC and USFRA preparedness book project (see below) and for providing such a unique gift as a way to give back to the brave men and women who serve this country every day.
~~~~~
Fedhealth and FSC are printing custom USFRA preparedness and first aid manuals for communities with color ads that start as low as 1.25 cents per book so only $250 total or less!
And local and national advertisers can lock in your position with just 25% down with payment plans + other discounts available.
The 300+ page paperbacks will be divided up and delivered FREE to all advertisers, plus you'll receive many other benefits.
And most importantly, proceeds benefit USFRA and our nation's first responders and veterans.
Download FSC's media kit and join us in our USFRA Family Preparedness book projects to benefit your company or group, the public, USFRA and America's heroes.
Learn more at usfra.org/group/usfra-book-projects and fedhealthsc.com/usfra.html