OMG .. is there no common sense anymore..?!? (sigh)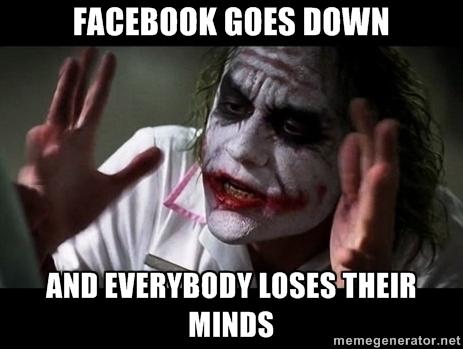 1-Aug-2014: Officials at one Los Angeles County Sheriff's Department station were not happy after getting calls from residents because Facebook went down Friday morning.
"#Facebook is not a Law Enforcement issue, please don't call us about it being down, we don't know when FB will be back up!" Sheriff's Sgt. Burton Brink of the Crescenta Valley station wrote on Twitter.
In a later tweet, he said an unknown number of people called 911 about the outage.
Facebook went down early Friday but service was restored a short time later.
Source: L.A. Times